Welcome. My name is Matthew Schwartz. I'm the founder of Nature Photography Mastery Academy™.
Do any of the following apply to you?
Do you have the basics of nature photography down, but now you're serious about stepping your work up to a much higher level?
Do you want to move past documentary photos and start creating fine art nature images, but aren't sure how?
Are you ready for powerful ideas and unique advice from a new perspective?
Do you want to create stunning and amazing nature images that stand out from the crowd, and are you willing to challenge yourself to do what's necessary to make it happen?
Are you looking for post-processing videos tailored specifically to fine art nature photos?

Would you like to help build an awesome, supportive, knowledgeable community of passionate nature photographers?
How I can help you:
Give you information that is focused specifically on fine art nature photos

Give you free, high-quality articles, videos, downloads, etc. such as my Workflow Cheatsheet and Gear Guide Ebook

Give you new ideas and things to think about that will challenge and stretch you

Connect you with other awesome nature photographers as part of the community that I'm trying to build on this site, and elsewhere.

and more
Begin your Mastery Journey now (Click Here)
Who am I to teach you?
What I bring to the table:
Passion, serious commitment, and a love for nature and for creating fine art images.
Images that, in my humble opinion, prove that I know what I'm talking about
Powerful

feedback

from my audience, newsletter members, and fans.
What people say about me:
I have a way with words, and my ideas and writing are unique and inspiring
The content and tutorials I provide are clear and helpful
My tutorials and newsletter have been game-changing
After discovering me, their entire mindset and approach to photography changed
Their images have improved beyond anything they've ever created before
See for yourself:
Check out some examples of my photography
Watch some videos
Read some content
Download some free resources
If you decide to get on board:
What makes me different from 99.9% of other photographers online:
| How I'm different | Why I'm that way |
| --- | --- |
| I don't teach the basics such as aperture, shutter speed, metering, and why you need a tripod. | My goal is to teach intermediate photographers how to take their images to the next level |
| I'll be upfront with you about challenges, and what you'll have to do to produce fine art images | You need to be willing to push yourself, because fine art nature photography is extremely challenging, and takes commitment and effort |
| I don't believe in, and will never give out or sell, editing presets | I believe that perfecting every single fine art photo individually takes priority over saving time with presets. |
| I'm not going to get extremely technical, talk about sensors, or debate about Canon vs Nikon vs Sony | There are plenty of sites that do that already. I'm more interested in talking about nature and making fine art. |
| I have wild, crazy ideas, and sometimes openly disagree with mainstream thinking | Because I'm a critical thinker, and you deserve to hear opposing viewpoints so you can make your own decision |
| I will talk about mindset, psychology, goal-setting, and self improvement (On a photo site? Gasp!) | Because they're incredibly important, yet completely overlooked. Proper attitude and outlook are critical to success. |
| I believe in using extreme field craft such as camo, waders, blinds, and crawling on the ground for low-point-of-view shots | I do what's best for the animals, and for the kind of image I want to make. Also, I don't care if people think I'm crazy |
| I won't tell you how to "go professional" as a photographer | Constantly improving your images' quality and artistry is what matters most. What you do from there is up to you. |
What you should do now:
Please share this site and newsletter info with your nature photography connections and friends. The more people that know about it, the bigger and better we can grow the community, and the more people I can help!
Check out the Free Content area. I am constantly adding more articles, videos, pages, and other content, so bookmark the site and check back occasionally!
Thank you!
Matthew Schwartz
Founder of Nature Photography Mastery Academy™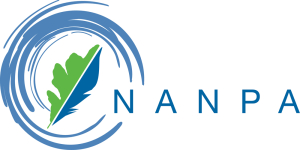 Member